Indian summer day
Still, outside the residence is a whole other world to me. I had a photoshoot. Siim, one of the helpers' mother, more plums and apples from her garden for me to take back. The interior of the house was amazing, so sensetive and nostalgic, as if I visited my grand-ma. more to go...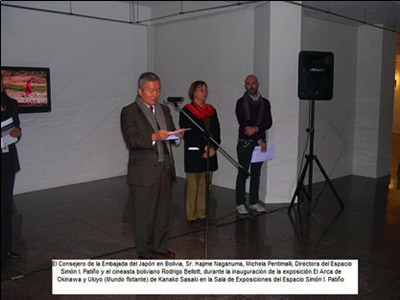 this is the opening reception of the show in La Paz, Bolivia.
embassador giving a speach. My dearest friend, Rodrigo introduced my work for me and Michela, the director of the space.